Wall design examples in brown colors and shades of brown
with patterned paint rollers
Professional painting tools - handmade in Germany
By using holder, sponge and the pattern of your choice you can use every water based paint and the color combination you want.




Examples of the wall design in brown tones with rolled patterns.
Brwon combines well with bright shades of brown, white and dark mixed combinations.
With gold - or silver-effect colors or pearlescent effect is particularly elegant.
Brown color is enhanced earthy, calm and relaxed, creating the room an elegant and sophisticated atmosphere. The sensual associations ranging from coffee, cappuccino mocha towards cream - which is reflected in the color names of some manufacturers. Browns with red content create a pleasant, warm atmosphere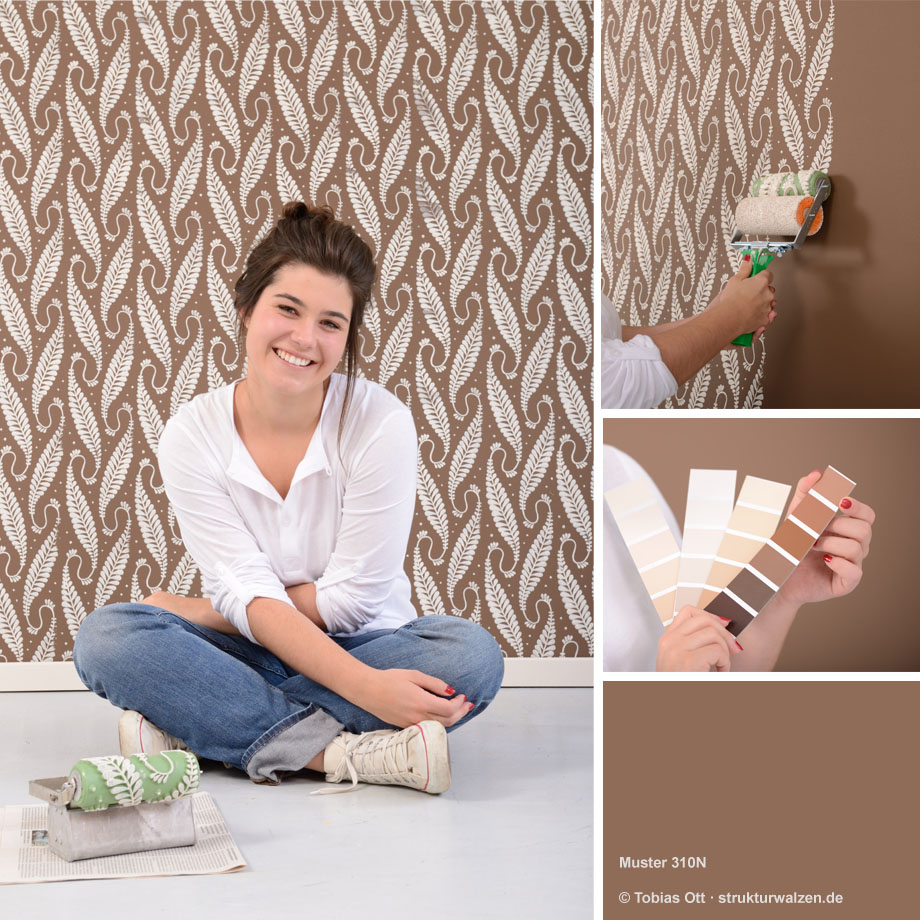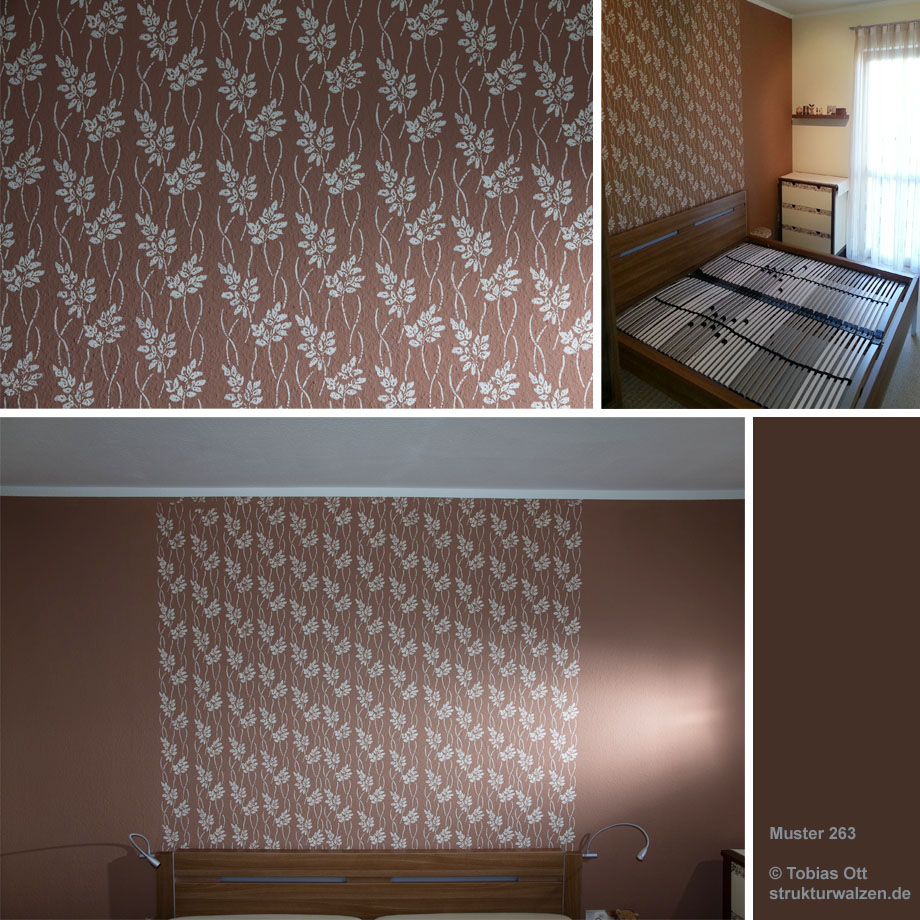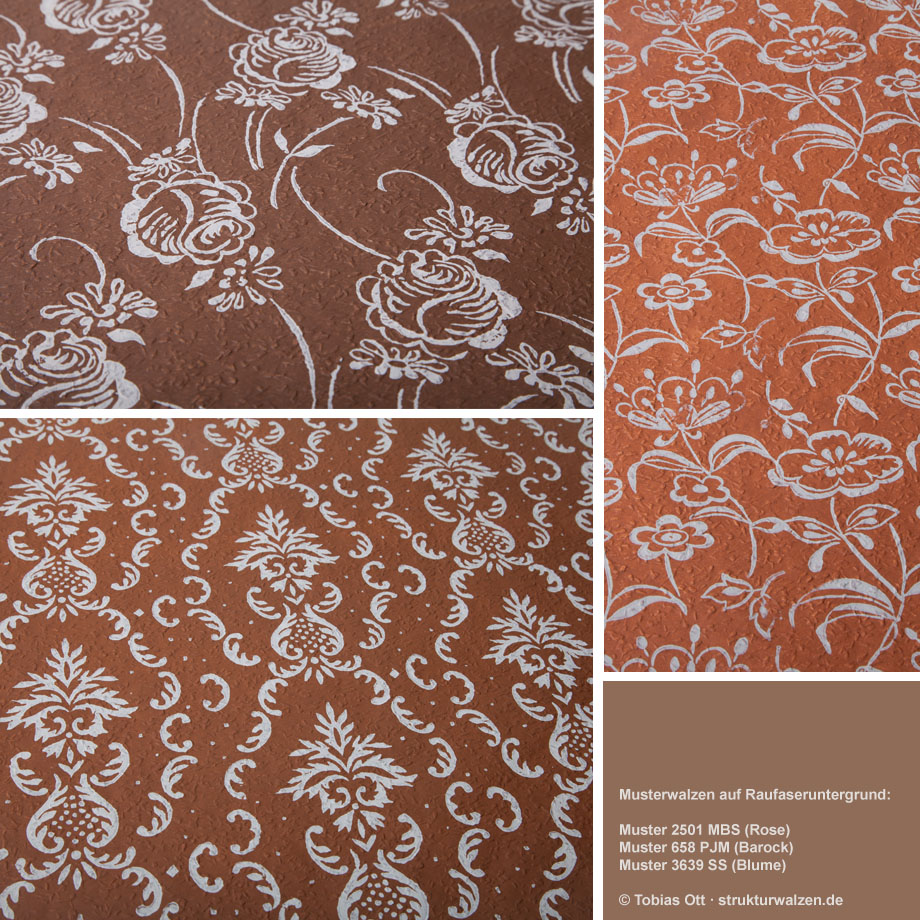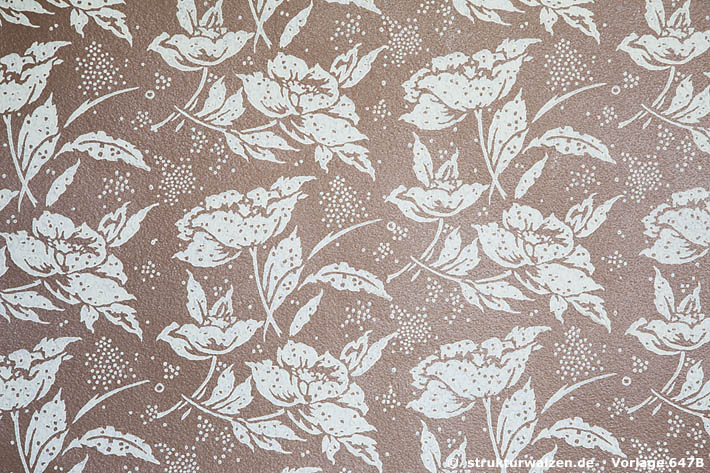 Brown murals reconstructed by historical template 647B-LSS